Champagne is one of the finest gifts you can give someone, which is why it's such a popular present for almost any special occasion. It's also the tipple of choice for saying 'cheers!' or 'congratulations!' at a whole variety of celebrations, whether it's an anniversary, a wedding, or someone's birthday.
However, there is one question that people often find themselves asking: how long does champagne last? You may be tempted to think it's similar to fine wine, which can last for many decades, but champagne usually has a shorter lifespan than that. In addition, champagne can lose its best qualities fairly quickly after you open it, so you will need to store it correctly to preserve its taste and fizz. If you are also considering the champagne investment, then you need to follow some storage tips to get the best outcomes.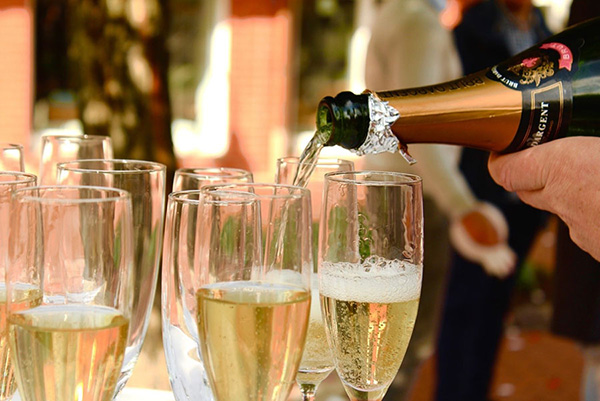 Image Source: Google
We don't want to see your major investment go to waste, so we have put together this guide to help you work out how long it will last.
The first question you need to ask yourself is whether your champagne is vintage or not, as this can affect how long you can store it unopened. The difference between the two lies in the harvest of grapes: vintage champagne is made with those from a single year, whereas non-vintage champagne uses those harvested over several years.
Additionally, non-vintage champagne has to be bottle-aged for 18 months at the winery, while vintage champagne has to be aged for three years. On the whole, vintage bottles are considered to be higher quality than non-vintage, which is why they make great gifts for extra special occasions.
You can easily find out what type you have by checking the label to see if it has a year listed — if it does, this indicates the year that the grapes used in the making of the champagne were grown and picked. If there is no date listed, you've almost certainly got a non-vintage bottle.